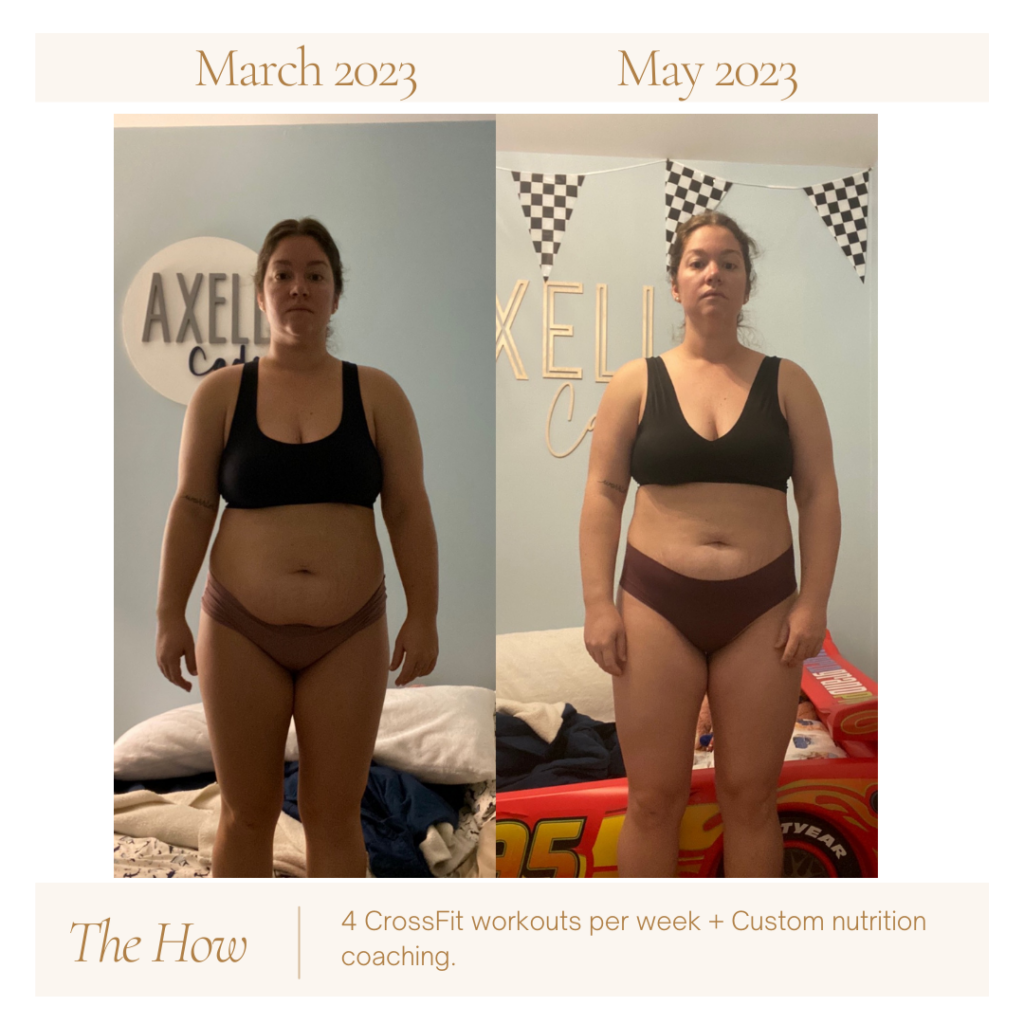 Megan is a 27-year-old wife and mother who decided to take the leap into CrossFit in January of 2023. The first four weeks we focused on getting acclimated to the workouts. As Megan became more comfortable, she let her coaches know she was ready to take it up a notch and so that's exactly what we did.
The results started to show fairly quickly but still just not quite fast enough for the effort she was putting in.
We introduced our Custom Nutrition Coaching program and Megan was all about it. This turned out to be the catalyst for the results you see in the pictures.
Megan is consistent in the gym.
Megan sticks to her nutrition plan just 80% of the time. She makes room for fun.
Megan tracks everything she does. Workout results, macros for her meal plans, and body composition data.
Now not only is Megan addicted to the results, but she's also addicted to the process because nothing works better!
This won't be the last "after" picture you see of her so stay tuned.